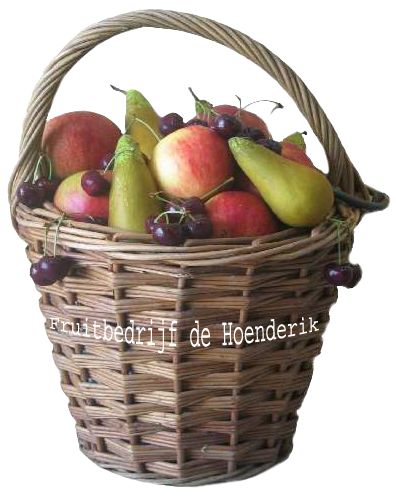 WELCOME! WE'RE GLAD YOU'RE HERE!
Marius van de Water, proprietor, welcomes you to the "Hoenderik!" We are a working orchard and farm, named after the tradition basket used to harvest cherries. Our orchards feature apples, pears, and cherries; our "pick your own" gardens are full of seasonal delights such as raspberries and strawberries; and our farm store is stocked with our own farm fresh products and gifts.
Situated in the heart of the Betuwe, there is excellent cycling, hiking, and canoeing on the Linge right in the neighborhood.
Spend the night in our charming Bed & Breakfast, featuring the Betuws Best breakfast and a full range of our own farm products. Our farm store and tea garden visitors will enjoy homemade apple pie; our own pure fruit juices, ciders, and wines; and teas you can sweeten with our very own honey. Adults and children alike will enjoy picking ripe fruit, fresh from the vine in our extensive gardens.
Browse our website and plan your relaxing get-a-way to our beautiful countryside! We look forward to seeing you soon in our Bed & Breakfast, or our Country Store.
To make a reservation, click here!
Looking for reasons to visit?
We're centrally located, right in the heart of the Netherlands

We are the perfect starting point for all of your adventures in the region,

Unwind and relax in our B&B

Our charming Tea Garden

We carry a wide variety of country crafts, old fashioned Betuwe's products, and our own assortment of farm fresh products.

Unique Activities for young and old

We have guided tours on the farm

We are an official Tourist information point complete with maps of the area for biking and walking